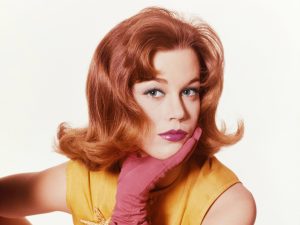 While coloring your hair with different colors is a fun way to change your appearance, it also has some risks. Color-treated hair is more vulnerable to damage than uncolored hair. Here are a few tips on how to care for color treated hair. Try to avoid heat styling tools such as hair dryers and curling irons. You should also use color-safe shampoo and leave-in conditioner to prevent brittleness. And, don't forget to trim your hair regularly.
Avoiding heat styling tools
While it might be tempting to use hot tools to make your hair look beautiful, it is important to remember that colored hair is more susceptible to damage than normal hair. You should use heat-protecting products whenever possible and always use the lowest heat setting or cool blast when styling your hair. You can also apply a heat-protecting spray to your hair before styling it with hot tools. However, this method is not foolproof. Heat styling can cause color treated hair to fade dramatically, which is why it is crucial to use heat protectants or other heat-protecting products.
It can be fun to experiment with new hairstyles and colors, but you should always remember that the heat styling tools can cause significant damage. You should limit the use of hot styling tools if you spend the majority of your summer outdoors. If you don't want to make the big chop, try using a heat treatment method.
Pre-coloring reduces brittleness
Keeping your natural oils and conditioning regimen up to date is key in preventing brittleness of color treated hair. Hair prone to breakage and brittleness is often high in porosity. Deep-conditioning can help repair damaged strands. If you're coloring your hair frequently, consider a pre-coloring treatment. Using a conditioner that contains sulfates may strip color from the hair cortex more quickly.
Color treated hair is especially fragile. The coloring process leaves strands of hair drier than usual, which makes it more vulnerable to damage. Adding a leave-in conditioner before coloring will help reduce strand damage and prevent color fading. It will also add hydration, increasing the strength and manageability of colored hair. In addition, pre-coloring reduces brittleness for color treated hair
Use color-safe shampoo to care for color treated hair
If you've recently colored your hair, you know how important it is to take care of it after each wash. You can find color-safe shampoo at any mega-retailer, or you can use one of the many high-end brands on the market. The important thing is to use the right one for your hair type and coloring technique.
Using a color-safe shampoo will keep your hair bright and healthy, and it contains special ingredients that will prevent breakage and promote growth. Because it contains specific ingredients, a color-safe shampoo will also give your hair a vibrant appearance. You can also use color-safe shampoo on blonde, white, or gray hair without having to worry about it fading too soon. Color-safe shampoos are also gentler than their counterparts, so they'll last longer.
Use leave-in conditioners to care for color treated hair
Regular coloring and dying can strip your hair of natural oils, making it appear dry and dull. Use a leave-in conditioner to replenish lost moisture. Many of the best conditioners for color treated hair are vegan, cruelty-free, and gluten-free. Look for lightweight formulas to keep your hair from becoming weighed down. You'll also want to consider the ingredients, UV protection, and conditioner capacity.
L'Oréal Paris Wonder Water is a popular leave-in conditioner for color-treated hair. This one contains ingredients that neutralize unwanted yellow and brassy tones. It also contains ingredients that reduce the risk of irritation from the color treatment. A few drops of this formula on damp hair will keep your hair conditioned for days. It is a great choice for trichologists and hairstylists alike.
Avoiding blow dryers
When using a blow dryer, avoid putting too much heat on color-treated hair. Heat can fade color quickly and cause damage to the hair's cuticle layer and keratin fiber structure. To avoid this damage, use a low-heat setting and apply the heat for 30 seconds per section. You can also turn off the blow dryer's heat setting and leave it on for a few minutes.

For a blow-dry that is gentle enough for color-treated hair, consider a low-wattage dryer with a cool setting. The cool setting will set your style while smoothing your cuticles. Also, look for blow dryers that use ionic technology instead of metal heating elements. This type of technology is gentler on hair than metal-based heating elements. Ceramic technology will also help your hair retain moisture and provide a sleek finish.
Use dry shampoo to care for color treated hair
If you're worried that frequent washing of your hair will strip your colored locks of their vibrant hues, you should try using a dry shampoo. Dry shampoo is ideal for keeping color in your hair longer, and it can help you space out regular wash days, so your hair can maintain its vibrant color. Using a dry shampoo may be a good option, but it is not a replacement for a regular shampoo. Water is essential for cleaning your hair because it removes dead cells and bacteria, and a dry shampoo leaves behind residue that must be removed with water.
Dry shampoo can be quite difficult to use on color treated hair, and if you don't know how to properly use it, you can't do much more than buy one. You can find one that contains no fragrance and is safe for color treated hair. This way, you can get a great clean without the added risk of damaging your color. Its lightweight foam texture makes it perfect for removing color-treated hair care products without weighing down your locks.