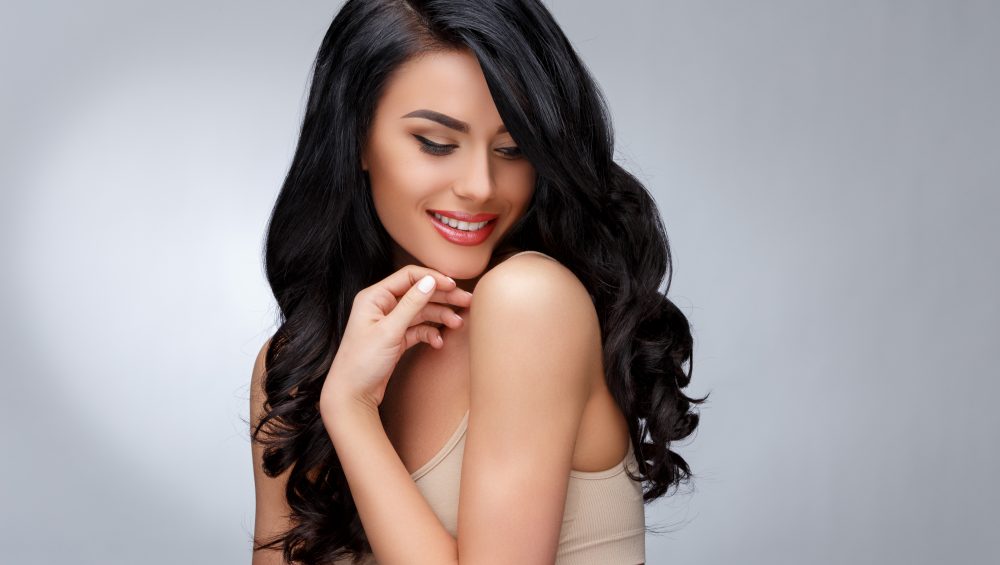 If you're wondering how to air dry hair, you're not alone. Thousands of women and men are trying this method and a lot of them are finding that it works well. However, there are some things you should know before you try this. You want to make sure that your hair isn't weakened by the process and that it stays healthy.
Find out how to air dry hair
The best way to dry hair is to air dry it. If you use heat drying methods such as blow-drying, you can ruin your hair, which will take a lot of time and effort to get back to the way it used to be. That's why you should take a few steps to prevent your hair from drying out.
Curly hair
Air drying curly hair is an ideal way to ensure your curls are defined and look as natural as possible. It helps to prevent frizz and reduce damage to your hair. In addition, it protects your curls from heat styling.
The first step in air drying curly hair is to detangle it. Use a wide-tooth comb to help smooth tangled strands. This will save time by removing excess water, which will help to increase the effectiveness of the drying process.
Next, wrap your hair in a hot towel. The towel will wick moisture from your strands, helping to improve shine and absorption. A microfiber towel is best.
After wrapping your hair in a towel, leave it for about two hours. Once your hair is dry, apply a leave-in conditioner.
Thick hair
The best way to dry thick hair is by air drying it. Although it takes a long time, it is a gentle way to get your tresses to dry. And you won't have to use any towels.
However, the amount of time it takes will depend on your own hair and the density of your hair. Typically, thicker hair isn't as dense as fine hair, but it is more protein-rich. So, it may be able to withstand a lot of moisture without getting greasy.
It's also important to keep in mind that thick hair can become frizzy. To prevent this, you should moisturize your hair. You can do this by using shampoo or conditioner that contains moisturizing ingredients. If you need to, you can even mix a small amount of oil with your usual shampoo and apply it to your hair. This will help add moisture to your strands and keep them looking glossy.
Frizz-free hair
Air drying your hair can be a great way to save time but it can also leave your hair looking frizzy. If you want to avoid this problem, follow these tips.
First, you should always wash your hair. The cuticle, the outermost layer of your hair, closes after you shampoo and conditioner. A good shampoo will remove dirt, oil and other buildup from your hair. For optimal results, choose a sulfate-free shampoo. It should be packed with hydrating ingredients like glycerin.
Then, it's a good idea to apply a deep conditioning mask. You can also use a leave-in conditioner to help lock in moisture. This method will not only prevent frizz but will also allow your hair to have more shine.

Avoid combing or brushing dry hair
It's important to avoid combing or brushing dry hair. Dry hair is a lot more sensitive than wet hair and can be damaged by excessive pulling and brushing.
Brushing dry hair can cause your hair to become frizzy, which is a major reason for people to avoid combing. To keep your hair looking and feeling healthy, use a wide comb or brush. You should also apply styling cream to prevent your hair from appearing flat.
Avoid the need to air dry hair in winter
If you're like many people, you might be surprised to find that it is not always a good idea to air dry hair . Although it may seem like an attractive option to save time and energy, it can actually be damaging. This is especially true in the colder months. Not only does it take longer to dry your locks, but it can also leave you with dry, brittle hair. So what are some ways you can ensure that your tresses stay healthy and happy all winter long?
First, it's probably a good idea to find a stylist to take care of your locks in the first place. In addition to styling, you'll need to make sure your hair is moisturized. Using a moisturizing shampoo or conditioner will keep your locks hydrated, as will applying a little heat-protecting serum.
Avoid air drying with a keratin treatment
Keratin treatments are often used by hairstylists to straighten out frizzy, unruly hair. In addition to giving your hair a sleeker appearance, keratin treatments can also reduce the amount of time it takes to air dry hair.
The effectiveness of a keratin treatment depends on the quality of the product and the care you take. If you choose to do your own treatment, you should follow some simple rules to ensure that your hair will stay smooth and shiny.
First, you need to make sure your hair is completely dry. This is important because you do not want to get the keratin solution in your hair when it is still damp. You should also make sure that your hair is conditioned before the treatment.