The Damage and Price of Keratin Hair Treatment
The hair industry is brimming with new products and technologies that promise instant transformation. While the end results are pretty amazing, the damage and price that come along with it make a lot of us weary about going ahead with the same.
Keratin is one such treatment that few absolutely love and the others- not so much. So let's find out if this is worth your buck!
Keratin is a type of protein that makes up your hair, skin and nails. It forms the outer layer protecting it from dirt, heat and humidity so your hair remains silky smooth, frizz-free and healthy! While there are keratin treatments and infused products, loading up on keratin rich foods will help boost this protein's production naturally. Choose from Eggs, Salmon, Garlic, Carrots, Yogurt and Mango that will keep your mane long and strong! The Keratin treatment is a chemical procedure that needs to be done at the salon by a hair stylist or professional.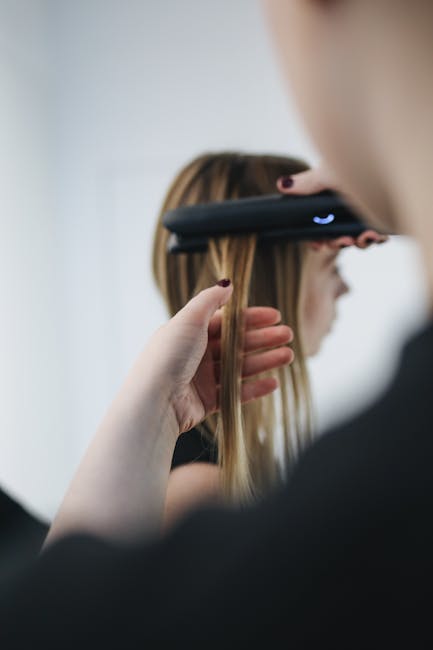 Keratin hair treatment: Strengthened hair with protein
This smoothing treatment seals or rather coats the layer of your hair with protein that creates a barrier against external factors restoring it's shine and smoothness. The Keratin process takes anything from 2 to 4 hours depending on your hair length, type and the formulations. A lot of salons have different ways to do this treatment but the common process involves first a hair wash, then a blow dry, followed by the application of the keratin treatment and then going over with a flat iron to seal the treatment. Post treatment, the hair cannot be washed for at least 3 days after so the protein can penetrate properly. The hair is visibly going to be straighter, smoother and almost no frizz. This treatment is semi permanent that lasts for about 3-6 months. The less often you wash your hair the longer the treatment stays. So it's advisable to use mild yet strengthening shampoos that are free of sulphates and parabens, or simply those products that are infused with keratin.
Keratin Hair Treatment: What You Need to Know
Try and get in a hair spa every 3-4 weeks if possible, as this will help keep your hair healthy and damage free. Some Keratin treatments use formaldehyde- a chemical which is what makes the hair super straight. This is a carcinogen and can have health side effects when inhaled. There are formulations of this treatment without this chemical but they are a bit mild and may not give you a super straight look. Even though there are many salons who will do the treatment at very low prices, it's always best to avoid it since they're probably using the wrong formulations that can damage your hair in the long run. This treatment gets hard for those who work out regularly or have an oily scalp as washing often will only shorten the longevity. Keratin proves to be one of the most convenient things especially if you are someone who needs to use heat-tools often.
The keratin treatment – a hair miracle
Since there is almost no styling required, the heat and damage that you would give your hair normally, would reduce drastically. If done well using the right formulations, there is negligible amount of breakage and hairfall. Moreover the hair is completely free of any frizz, has a blinding shine and is super smooth too!We hope this video has helped you understand the keratin treatment and if you should be opting for this. Until next time stay tuned.