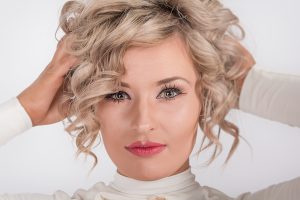 There are many benefits to using moringa for hair. It can help you improve your skin texture, prevent hair loss, repair split ends, and even reduce free radical damage.
Moringa for skin improves skin texture
Moringa is a rockstar plant with an array of nutrients and antioxidants that will improve skin texture. It is a great natural alternative to the chemical-laden products often sold in cosmetic stores.
This super food contains several antioxidants and vitamin C that help fight signs of aging. These compounds also protect the DNA of your skin, which can be damaged by free radicals.
As a result, moringa improves skin texture, reduces dark spots caused by UV rays, and prevents facial skin from drooping. This is because it nourishes and heals damaged skin cells.
Moringa for hair and skin is especially effective in treating rough, dry skin. Because it nourishes the skin, it helps maintain moisture, reducing itchiness and wrinkles.
The leaves of the moringa tree contain sulfur. Sulfur is a mineral that is essential for collagen and keratin, which are important ingredients in skin and hair. By improving the production of these proteins, the leaves may improve the skin's elasticity and radiance.
Prevents hair loss
Moringa is known as a miracle tree and is said to help prevent hair loss. It contains a variety of nutrients that are essential for healthy follicles. These nutrients include vitamins A and B, iron, and amino acids.
It is a powerful antioxidant that works to protect the scalp from free radicals. It also improves blood circulation in the scalp, which makes the follicles healthy and increases the lifespan of hair cells.
It is full of Omega-3 fatty acids and amino acids, which help hydrate and strengthen the hair. It also promotes the production of scalp oils. This will keep the strands from drying and breakage.
In addition, the antioxidant properties of moringa have the ability to deter premature graying and delay the telogen phase. The vitamin A in the plant also aids in hair growth.
Increases blood flow to hair cells
One of the most important benefits of Moringa for hair is that it increases blood flow to hair cells. This a particularly important issue since the hair follicles can only grow to their maximum extent when there is a sufficient supply of blood. If there isn't enough blood flow, the follicles will weaken and eventually die off.
Aside from increasing blood flow, it also has a number of other beneficial properties. For example, it is a good source of antioxidants. These antioxidants help ward off cell damage and prevent cellular aging. Also, the flavonoids found in Moringa scavenge ROS generated from the mitochondria, a process that helps regulate hormonal imbalances.
Another benefit of Moringa for hair is its ability to encourage healthy oil glands. When sebaceous glands get clogged, the hair follicles start to break down. Luckily, the antioxidants in Moringa will reverse this trend. The result is healthier hair.
Reduces free radical damage
Moringa is a powerful antioxidant that reduces free radical damage for hair. This tiny leafy plant is also an essential source of nutrients for the developing world.
The seed contains a specific peptide that works as an anti-oxidant. It prevents the premature greying of hair and enhances hair growth in bald areas. In addition, the peptide has anti-fungal and anti-bacterial properties.
Moringa is also a powerhouse of protein. It is high in amino acids, which build the cells that give our hair its strength and resilience. Taking this plant in supplement form is a great way to increase the amount of protein in your body.
A study conducted on mice showed that the leaves of Moringa significantly inhibited oxidative DNA damage. Additionally, the extracts of this plant increased the activity of antioxidant enzymes. These results were especially significant in female mice.
Moringa for hair repairs split ends
If you're suffering from split ends, you're not alone. Luckily, there are many ways to prevent or at least delay the inevitable. In fact, you may be surprised to find that using moringa for your hair is a great way to protect your strands.
The hydrating multi-use serum from Verb is a multi-functional product that reduces breakage, dries up frizz and seals moisture in your hair. Using a detangling brush will also help.
While the natural oils produced by your hair follicles cannot travel down your length, the hydration you get from a leave-in conditioner will. Not using a natural conditioner will only add to your strands' damage.
For better results, use a silicone-free formula like Verb's Moringa + Jojoba Treatment Oil. This do-it-all oil seals moisture into your strands while nourishing your scalp.
Fights dandruff
There are many different forms of Moringa. The most commonly used form is the oil that is extracted from the seeds of the tree. When you apply the oil to your scalp, it will nourish the strands from the inside out. This will make the hair shiny and smooth.
Another good way to use the oil is to massage it into your scalp. The emollient properties of the oil will coat the hair strands and protect them from the sun. In addition, the oil helps the follicles recover from damage and prevent them from drying out.
Dandruff is common among many people. It affects men and women of all ages. Symptoms include itching and scaling. Many times, dandruff is caused by shampoos and other products that leave behind residues on the scalp.